Identity Confirmed
€5 Million Public Liability
Locally Recommended
Proven Local
Latest Reviews For Roof Wise
Here are the latest customer reviews for Roof Wise. If you scroll to the bottom, you can see all the customer reviews or leave your own review.
Roof Wise are roofing and guttering contractors based in County Dublin. They provide a range of services including new roofs, roof repairs, felt roofing, chimney repairs, roof tiling and fixing leaks in your roof.
They provide an emergency repair service to customers who need immediate help with a leak in their roof along with a standard call out service for customers that need some assistance with their roof in general. Both emergency and standard call outs are free of charge.
The average call out time for Roof Wise is within 1 hour and this covers a 7 day period in the week. If you cannot reach the office, you can always call Rob direct on his mobile phone on : 087 6013265 to get help.
Along with the repair work they do on roofs, they provide a new installation service which includes flat roofs, garage roofs, shed roofs, house extensions and pitch roofs. Flat roofing options include felt roofs, fibreglass roofing, rubber roofing and perspex / corrugated metal roofs.
New pitch roof installations include slate roofing, tiled roofs, shed roofs and lean to type roofs.
Other services provided by the roofing contractors at Roof Wise include gutter repairs, new and replacement uPVC gutters, soffit repairs, fascias and cladding. All the work undertaken by Roof Wise is done to the highest of standards with each member of the Roof Wise team trained to work professionally and efficiently.
Roofing services include:
Roofing Repairs

Guttering Repairs

Chimney Repairs

Felt Roofing

Leaking Roofs

Ridge Tiling

Dry Verges

Lead Flashing and Valleys

Roof Tiling


Tile Replacements
From small repairs to your roof such as leaks and loose tiles to complete roofing overhauls and felt roofing for sheds. Only quality roofing products are used. When you want the right contractor for your roof in Dublin, choose wisely, choose Roof Wise. Free quotes, very affordable rates.
Roof Repairs
New Roofing
Felt Roofs
Fibreglass Roofs
Ridge Tiling
Gutter Repairs
Soffits
Fascia
uPVC Gutters
Cladding
Bird Nest Removals
Dry Verges
Leaks
Asbestos Roofs
Shed Roofs
Skylights
Attic Insulation
Roof Cleaning
Roof Painting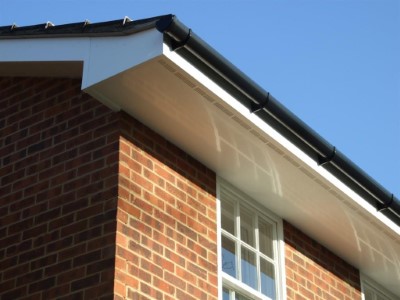 You can rely on the team at Roof Wise to take care of all your roofing and guttering requirements in Dublin. Over 20 years experience at the roofing industry with a team of skilled roofers capable of tackling any job, large or small.
From handling small leaks on your roof to replacing roofs, felt roofing, fibreglass roofs, ridge tiling and uPVC guttering systems, they get it done at an unbeatable price. Why not call Rob today on 01 254 8329 to schedule a free appointment.